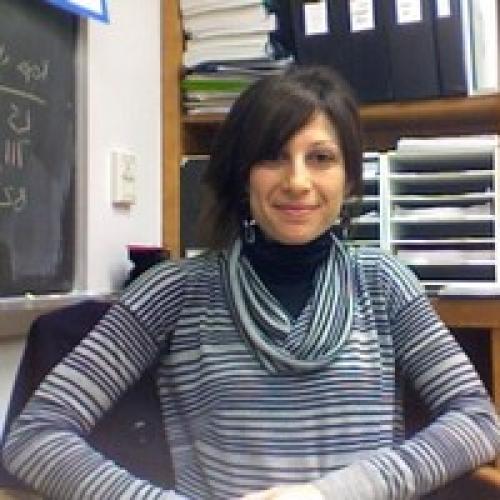 Associate Professor of Practice
Antonia is the Program Coordinator of the Hands-on-Science Program in UTeach Primary. She is also part of the instructional team for the Hands-on-Science Program. Antonia joined UTeach Primary in 2009 and assumed coordinating duties in 2012. Besides coordinating and teaching, Antonia is actively involved in curriculum development for the four-semester integrated Hands-on-Science courses, as well as in research in teaching methodologies of science, and more specifically in studying the effectiveness of hands-on, inquiry-based teaching methods as compared to traditional lecture classes.
Prior to joining UTeach Primary, Antonia received her B.S. in Physics from the University of California, Los Angeles, and her Ph.D. in theoretical physics from the University of Texas at Austin. Her research was in the fields of statistical mechanics and complex quantum systems. Through working as a teaching assistant in graduate school, she soon realized that besides physics research, her passion also lay in teaching. This passion led her to further pursue a career in teaching after graduate school.
UTS 306J, UTS 306K, and UTS 306M 
Contact Information
Phone: