Make an Appointment with a UTeach Advisor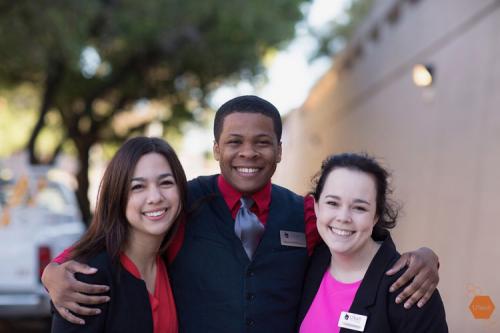 The UTeach Natural Sciences program combines deep content knowledge in STEM fields with cutting-edge, research-driven STEM education courses to prepare future teachers.
Undergraduate students interested in teaching at the secondary level in STEM fields have the option to pursue a teaching option degree in the College of Natural Sciences. Requirements for this rigorous, 4-year degree plan include certification. Alternatively, students may keep their major (in any college) and take the coursework required for certification.
Certifications are available at the middle school and high school levels.
Mathematics Grades 4-8
Science Grades 4-8
Computer Science
Mathematics
Mathematics, Physical Science, and Engineering
Physical Science
Physics/Math
Science