Why UTeach is Right for You
UTeach offers many different pathways to teacher certification for both STEM undergraduates and degree holders.
Welcome Prospective UTeach Students!
Have a passion for math and science and love working with kids? Try out teaching with UTS 101.
Money tight? We have scholarships, and paid, part-time internships.
Don't just take our word for it, hear from UTeach students and alumni here!
Find out how you can fit the UTeach Program into your degree by scheduling an advising appointment!
2023 Orientation Schedule
UT Incoming Freshman
May 30 - June 1 | June 5-7  |  June 12-14  |  June 20 - 22 | June 26-28  |  July 10-12  |  July 17-19
Day One

11:30 AM - 12:30 PM Walk and Talk on Speedway  

3:00 - 4:00 PM Get to Know YoUTeach WEL 2.310  

10:00 AM - 2:00 PM UTeach Walk-in Advising PAI 4.02 
Day Two

12:30 - 1:00 PM Discover UTeach   Jester West Lobby

2:00 - 3:30 PM UTeach Palooza, PAI Lawn

3:30 - 5:00 PM Student Org Fair  WCP

12:00 - 4:00 PM UTeach Walk-in Advising PAI 4.02 
Day Three

10:00 - 11:00 AM  Get to Know YoUTeach WEL 2.310

1:00 - 2: 00 UT Registration
Access Students
May 30 - June 1 | June 20 - 22
Want to learn more?
RSVP here for an event during your orientation session!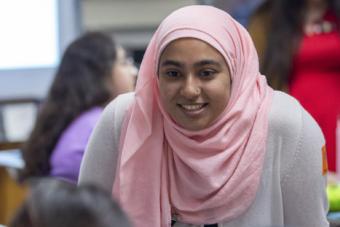 UTeach provides flexible entry points no matter how far along you are in your degree plan. One Degree = Two Career Options.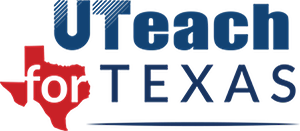 Do you have a degree in science, mathematics, or computer science?
You're ready to become a teacher.
Find Out More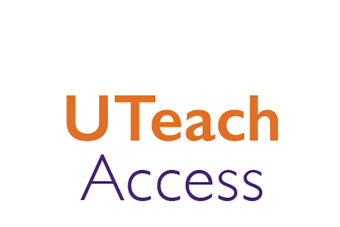 UTeach Access is a new co-enrollment program with The University of Texas at Austin and Austin Community College. The program launched its inaugural cohort Fall of 2022.
Find Out More
The College of Education's STEM Education Graduate Program is pleased to announce the creation of GradUTeach, a master's program designed to prepare students for high school and middle school science and math teacher certification.
Now more than ever, STEM teachers who are highly knowledgeable in content and passionate about teaching are essential to our nation's secondary students' educational success.  UTeach is producing teachers who are educating tomorrow's scientists, technologists, engineers, and mathematicians to play a vital role in America's future. We produce teachers. They change the world.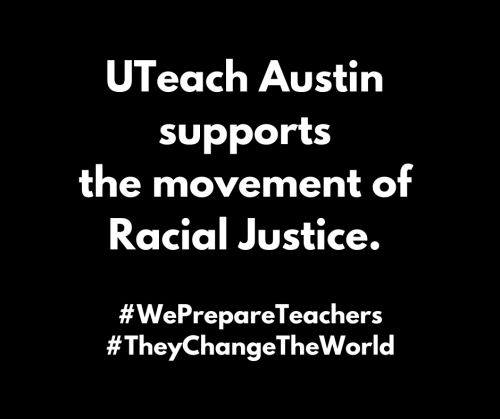 UTeach is working towards a goal of equity and social justice in STEM education. Consider taking a course with fellow UT students to explore the intersectionality of race, ethics, and justice in science and mathematics classrooms at all levels in the 21st century.