Why UTeach is Right for You
UTeach offers many different pathways to teacher certification for both STEM undergraduates and degree holders.
Welcome Prospective UTeach Students!
Have a passion for math and science and love working with kids? Try out teaching with UTS 101.
Money tight? We have scholarships, and paid, part-time internships.
Don't just take our word for it, hear from UTeach students and alumni here!
Find out how you can fit the UTeach Program into your degree by scheduling an advising appointment!
Learn how you can Teach 'Em with UTeach by attending an info session!
Interested in learning how you can gain a STEM teaching Certification by the time you graduate? Whether teaching has been a lifelong goal of yours, or if you would like to strengthen yourself as a leader and professional, UTeach Natural Sciences might be the place for you!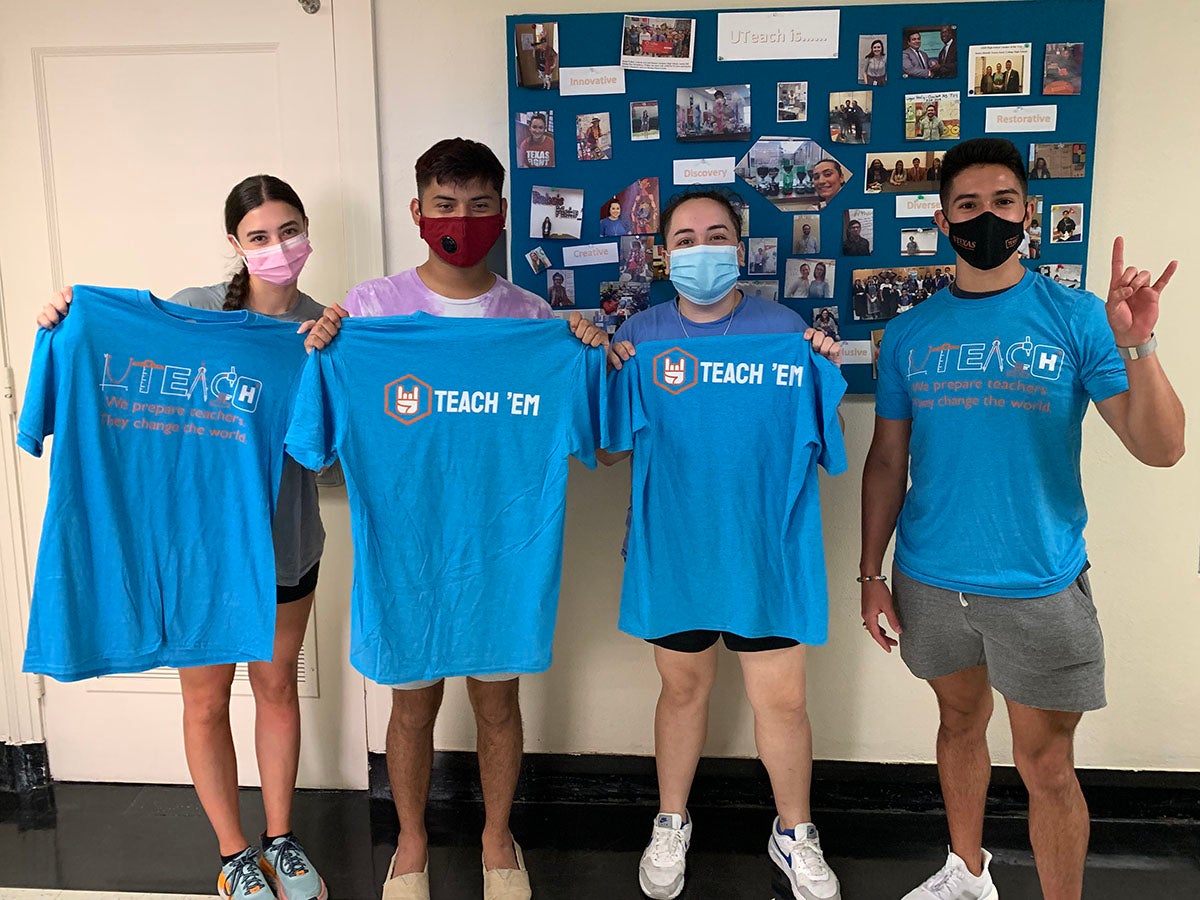 UTeach Information Sessions
Held daily from Oct. 18 through Nov. 4, information sessions are resources that allow interested students to meet current UTeach students, instructors, and staff to talk about the program and much more! Registration is not required to attend, but complete the RSVP below to receive a calendar invite; otherwise, just feel free to stop by!
Mondays : 3:00 - 4:00 p.m., PAI 4.20
Tuesdays : 10:00 - 11:00 a.m., Zoom
Wednesdays : 2:00 - 3:00 p.m., Zoom
Thursdays : 11:00 a.m. - 12:00 p.m., PAI 4.20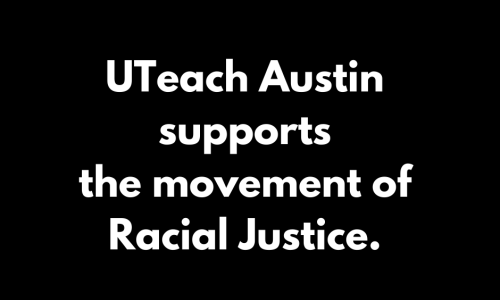 UTeach is working towards a goal of equity and social justice in STEM education. Consider taking a course with fellow UT students to explore the intersectionality of race, ethics, and justice in science and mathematics classrooms at all levels in the 21st century.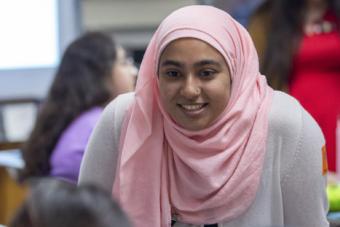 UTeach provides flexible entry points no matter how far along you are in your degree plan. One Degree = Two Career Options.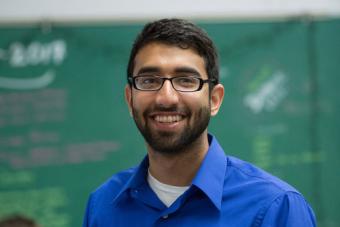 UTeach Accelerate is designed for degree holders and qualifying upperclassmen. Teach in as little as a year!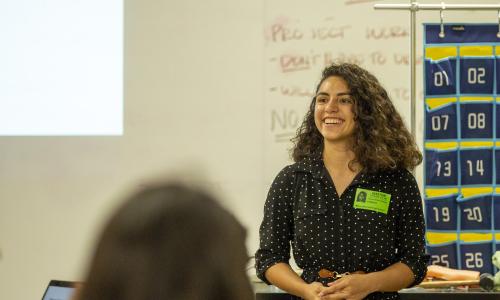 Now more than ever, STEM teachers who are highly knowledgeable in content and passionate about teaching are essential to our nation's secondary students' educational success.  UTeach is producing teachers who are educating tomorrow's scientists, technologists, engineers, and mathematicians to play a vital role in America's future. We produce teachers. They change the world.