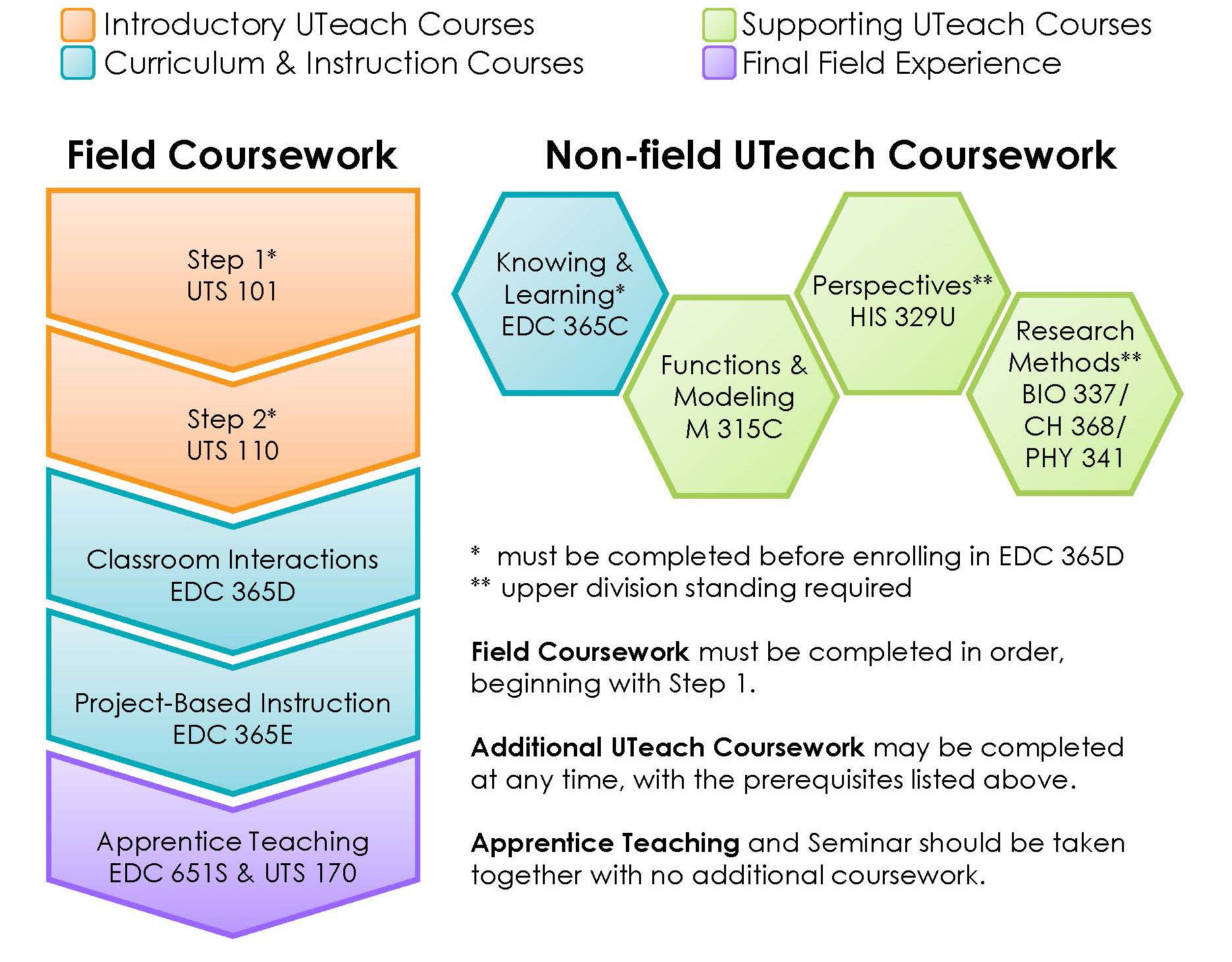 Affiliated Courses

The Outreach course brings UT students to elementary and middle school classrooms to teach hands-on science lessons.
Register now for the UTeach Outreach Course (CH207K or 371K) to change the world one future scientist, engineer, and mathematician at a time!

UTeach Primary adopts the challenge of preparing future elementary teachers to teach science with Hands-On-Science, a four-course integrated science sequence featuring inquiry-based instruction.
Additional Pathways

Join a new pathway that prepares non-CS majors for secondary certification in CS!