UTeach Student Ambassador Program
---
UTeach Student Ambassadors are some of the first faces prospective students see when learning about the UTeach Natural Sciences program!
The main mission of the program is to create welcoming, friendly, and informative events for Longhorns interested in learning how they can try out teaching with UTS 101, and ultimately gain a STEM teaching certification while obtaining their undergraduate degree at the University of Texas. Ambassadors also help maintain the close-knit, family-like environment that UTeach is known for by planning and facilitating events, socials, and networking opportunities for all UTeachers. 
Continue reading below to get to know the current Ambassador team, and feel free to reach out to them for questions on the program, pre-service teaching, and student life in the UTeach program at ambassador@uteach.utexas.edu.
Recurring Events
 Annual Events

Information Sessions
Get to Know YoUTeach
Pancake/Teach 'Em Taco Breakfast 
UTeach Palooza 

Gone to Teach 'Em
Teacher Appreciation Week 
UTeach Town Hall
World Teachers' Day Celebration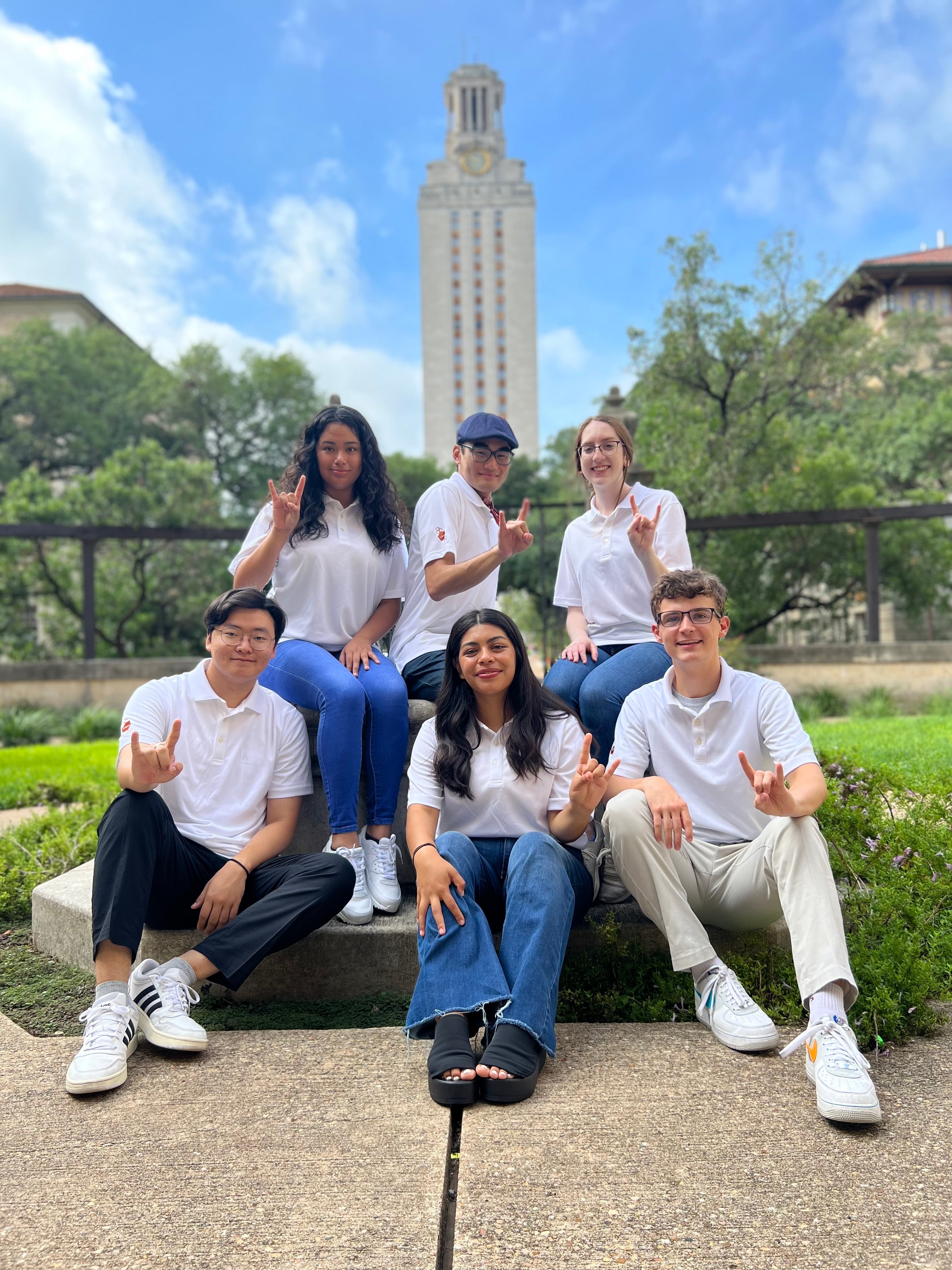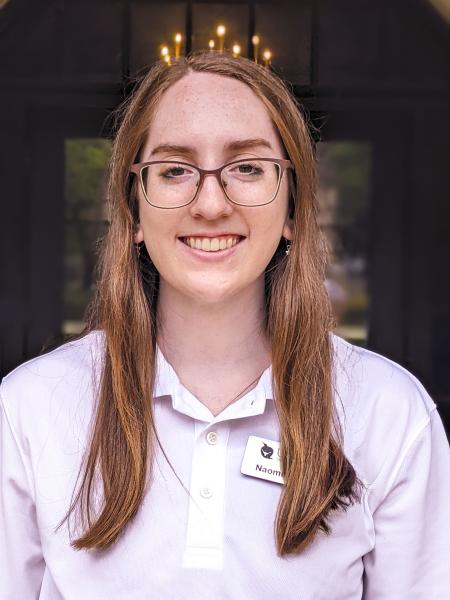 Naomi Ables, Class of 2024
Major: Biology 
Certification Area: Composite Science
Fun Fact: Naomi is a huge music enthusiast! She is trying to build a music collection of CD's and vinyl's, and likely knows every lyric to all of Taylor Swift's songs. 
Why did you join UTeach?
I thought about becoming a high school science teacher in addition to being a biology major. UTeach seemed so welcoming and I heard the program was amazing so I decided to join.
Why would you encourage someone to try out teaching with UTS 101?
UTS 101 is a great way to learn more about UTeach and discover the classroom environment. For me, this class invited me into the UTeach program and inspired me to continue throughout the rest of my college journey. Also, this class helps you gain hands-on teaching experience and insight about being a future teacher.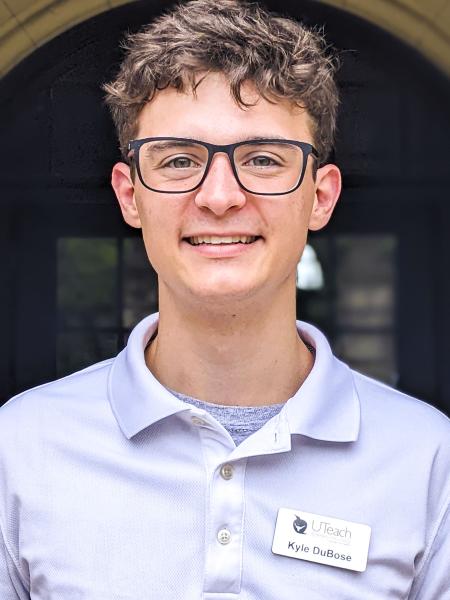 Kyle DuBose, Class of 2024
Major: Civil Engineering
Certification Area: Mathematics, Physical Science, and Engineering
Fun Fact: Kyle is a black belt in Tae Kwon Do!
Why did you join UTeach?
I started by joining UTeach on a whim. I was curious about the idea of teaching and had room in my schedule for the coursework. I figured that I could take the introductory class and decide from there if it was something I would be interested in continuing. Lo and behold, here I am now excited to go to every UTeach class I have.
Why would you encourage someone to try out teaching with UTS 101:
I think all of the classes offered by UTeach have something to offer everyone. Even if you are the slightest bit curious about going into education, I think you'll find the coursework very beneficial. In just my few semesters here, I have gained insights into the education system, effectively communicating technical concepts, and encouraging healthy mindsets. There are even ways to get more involved, from clubs like Math and Science Teachers of Tomorrow (MASTT) and UTeach Maker, there are many ways to explore the program and meet like-minded people. We are like a little family here on Painter's 4th floor and we're excited to see you join us!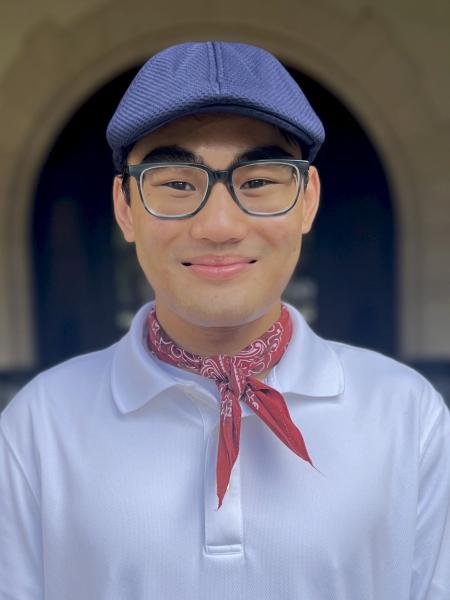 Andy Nguyen, Class of 2023
Major: Mathematics
Certification Area: Mathematics
Fun Fact: An avid bullet journal-er, Andy plans to publish his own set of planners!
Why did you join UTeach:
"Ever since I was little, I had a passion for helping other people. This carried on into high school, as I would volunteer to help other students when my math teacher needed some tutors. This made me start to consider teaching, and when I was looking into colleges to apply to, I found out about UTeach. I joined UTeach because I wanted to become a teacher, but as I got more involved, I realized the UTeach community is one giant family where everyone cares for each other."
Why should someone try out teaching with UTS 101:
"One of my favorite things about UTS 101 (Step 1) is that we get to teach elementary school kids! When I took Step 1, I taught math to a third graders. Most of the students weren't very confident in their abilities but after a few lessons with them, they started to realize that they could actually do math. I highly encourage someone to try out teaching with UTS 101 because you never know how you are able to connect with a student and bring out the best in them!"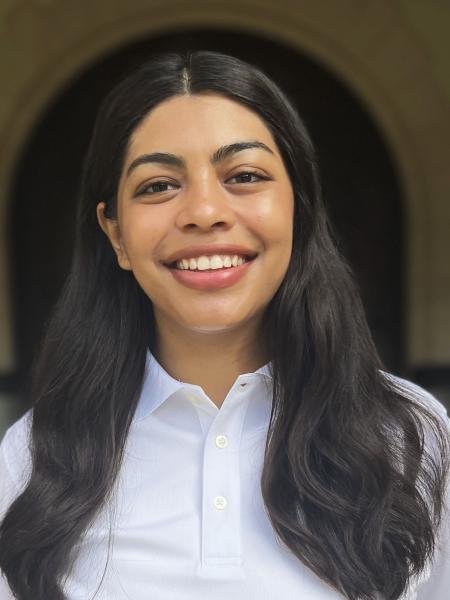 Rashell Soria, Class of 2023
Major: Biology
Certification Area: Composite Science
Fun Fact: Rashell's favorite food is sushi!
Why did you join UTeach:
"I decided to enroll in Step One as a freshman who was little lost upon her arrival to a big university. It turned out to be one of the best choices I made, as I have been able to learn about a field that has always interested me and allowed me to build a passion for education while pursuing a degree in a subject that I love!"
Why would you encourage someone to try out teaching with UTS 101: 
"UTS 101 allows you to step into a classroom almost immediately, which gives you a feel for whether teaching is right for you or not right away. You also will develop and build upon skills that are transferrable to any career like relaying information efficiently, public speaking, organization and time management, and so much more!"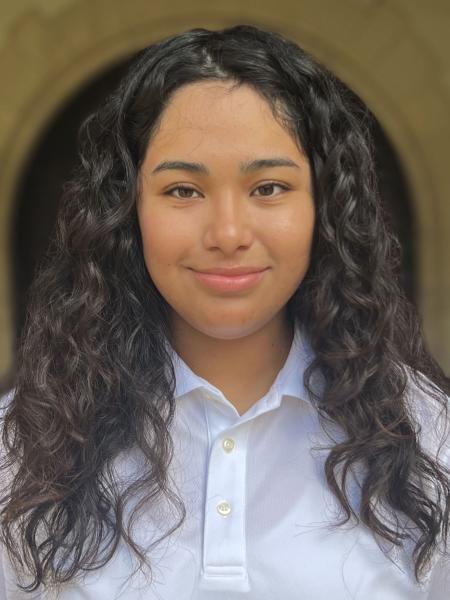 Jessica Villarreal, Class of 2024
Major: Neuroscience
Certification Area: Composite Science with Computer Science Pathway
Fun Fact: Jessica is a great multitasker! One of her favorite things to do is to listen to audiobooks while she's doing another task. 
Why did you join UTeach?
Honestly, it was on a whim. The presentation peaked my interest and knowing that I will get field experience in the one-credit first semester was worth it!
Why would you encourage someone to try out teaching with UTS 101?
Teaching doesn't necessarily have to be your "Plan A" in order be a part of UTeach. The skills you gain in the first class you take are transferable to all careers!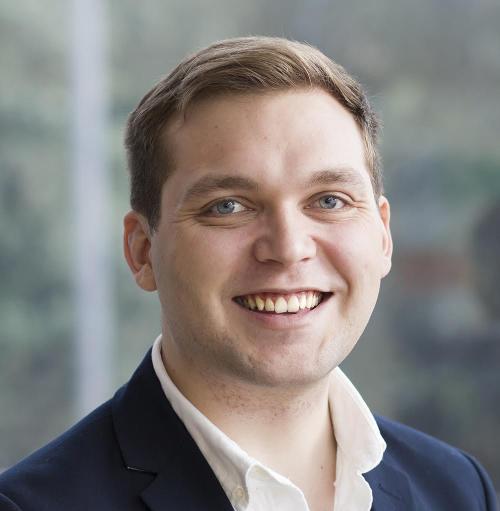 Applications open near the end of each fall and spring semester. Any UTeach student who has completed UTS 110 (Step 2) and carry a 2.5 GPA is eligible to apply.