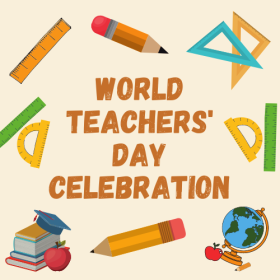 Wednesday October 5, 2022, 6:00 - 8:00pm
Join UTeach students, alumni, staff and faculty in PAI 3.02 for an evening of activities celebrating UTeachers of the past, present, and future.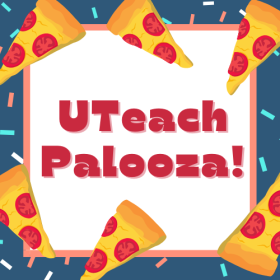 Wednesday October 26, 2022, 11:00am - 1:00pm
Held on the lawn outside of Painter Hall, UTeach Palooza is the perfect opportunity to learn how you can gain your secondary STEM teaching certification by trying out teaching with UTS 101! Pizza and prizes will be available while supplies last.