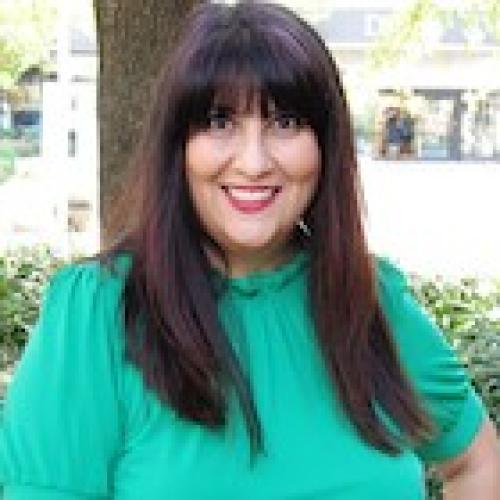 Manager for K-12 Partnerships and Development
Yvonne Loya is the Manager for K-12 Partnerships and Development for UTeach Computer Science. She leads marketing and recruitment efforts and professional development opportunities for computer science instructors, oversees the computer science curriculum development process and conducts ongoing program evaluation.

Yvonne has been working in higher education for two decades, focusing on access, equity, and diversity issues in post-secondary education. She came to UTeach from UT Austin's OnRamps program and previously led community and external relations in UT's Division of Diversity and Community Engagement. Yvonne's proven success in relationship development and partnership cultivation, particularly with underrepresented communities, allows her to foster environments of cultural competency. She is skilled in developing relationships with community-based organizations, mentoring and coaching teams toward continuous improvement, and transforming strategic plans into workable solutions.

In addition to her university role, Yvonne is fiercely dedicated to enriching her native El Paso community and co-founded the El Paso in Austin Network. This nonprofit organization provides college scholarships to high school graduates from the El Paso area who pursue higher education in Central Texas. She is the first in her family to attend college and earned a Bachelor's in Psychology from The University of Texas at El Paso (UTEP) and a Master's in Higher Education Administration from UT Austin.

During her free time, Yvonne enjoys being outdoors, reading, traveling, and exploring her hometown of Austin with her husband and two daughters.