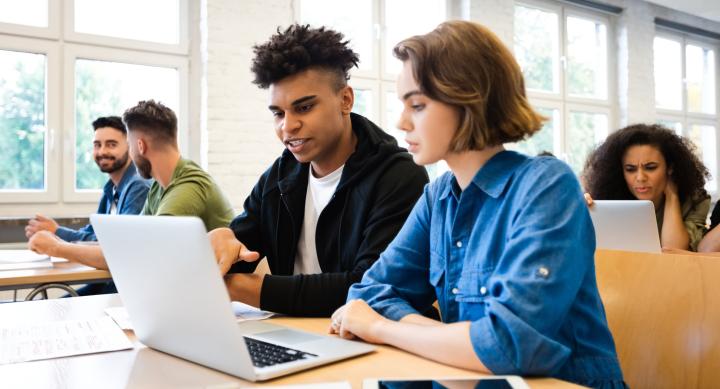 CS Pathway: UTeach computer science add-on certification
Enhance your resume with a CS pathway teaching certificate
Join a new pathway that prepares non-CS majors for secondary certification in CS and offers up to $5,000 in stipends!
---
Earn this extra credential to become dual certified and gain marketable skills as a computer science teacher –at almost no extra cost to you.
Up to $5,000 in stipends available for each student
Pathway can be completed in less than a year.
Ideal for UTeach juniors and rising seniors.
CS Pathway is a great add-on to your existing certification program!
Program Components
UTeach CS professional learning experiences:
UTeach CS Principles
UTeach CS A
A 1-hour seminar in computer science education.
UTS 175C UTeach CS Seminar
Self-paced CS certification exam preparation.
WeTeach Foundations of CS for Teachers: Praxis Prep
Registration spots are limited!
UTeach Students can request a spot by filling out the interest form. Log into the Student Database and choose CS Pathway Interest Form on the right.
Student Information
Advisor Information