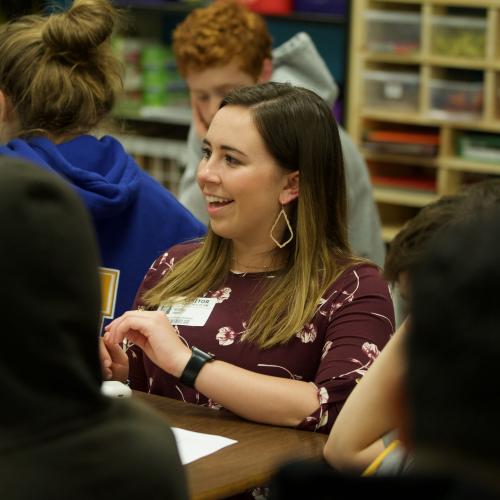 Unless stated otherwise, all requirements must be met through in-residence hours at the University of Texas at Austin, including, but not limited to number of hours required for the award period and GPA. Eligibility requirements vary by scholarship. Details are listed in the description for each scholarship.
Scholarship Distribution and Award Impact
All scholarships awarded by UTeach are processed after the 1st class day at the earliest. We want to get funds to you quickly, but we also must comply with federal, state, and University regulations, as well as donor agreements. All funds go through Office of Financial Aid, even for students who do not receive financial aid. If you do not receive financial aid, you can help speed up distribution by filling out a FAFSA, the Free Application for Federal Student Aid. Keep all directory and direct deposit information up-to-date so the funds go to the right place.
Where the funds go after paperwork leaves the UTeach office depends on several variables and varies by student. Here's how the Office of Financial Aid describes the process of Receiving Your UT Scholarships. The best place to start looking for the award is the Check Aid Status Here page. Make sure to set the month and year correctly for your search. Is your address up to date? Is your direct deposit information correct?
Any award could have an impact on your current aid package. Open your CASH page and take a look at your aid notifications. Subsidized loans, for example, are paid off with scholarship funds. This means less debt when you graduate. The scholarship will also replace need-based awards because you no longer have that need. In addition, these changes take place in a series of steps. You might see a debt, for example, but then once the funds are released, that debt will be taken care of. Watch your notification page over at least a 24-48-hour period and look for changes. The Financial Aid Office must comply with federal regulations concerning all scholarships and awards. Any changes you see are in accordance with those requirements.
If you've checked your CASH page, and still can't find what you're looking for, contact the Office of Financial Aid directly.
You can also call Student Accounts Receivable for details. Their number is 512-475-7777 and their website is here: https://afm.utexas.edu/student-accounts-receivable.