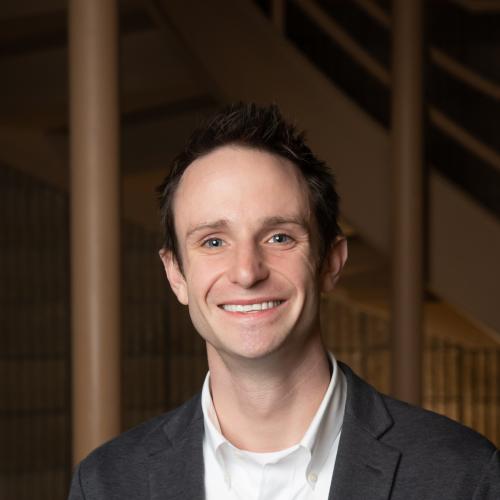 Associate Director for Development
Dean Curran is a development professional with experience in education and philanthropy. As the Associate Director for Development for UTeach, he brings his passion for education and his skills in relationship-building, fundraising, and donor stewardship to support the mission of UTeach.
Dean's previous experience includes roles in K-12 education, higher education, and nonprofit organizations. He served as a teacher and fine arts department chair at KIPP Austin Academy of Arts & Letters. He also taught
fourth grade in Hawai'i as a Teach for America corps member and worked in corporate and foundation relations at the University of Massachusetts Amherst.
Dean earned his Bachelor of Arts in Political Science & Journalism from the University of Massachusetts Amherst
Honors College and his Master of Science in Education from Johns Hopkins University. 
In his spare time, Dean likes to run and play the guitar.