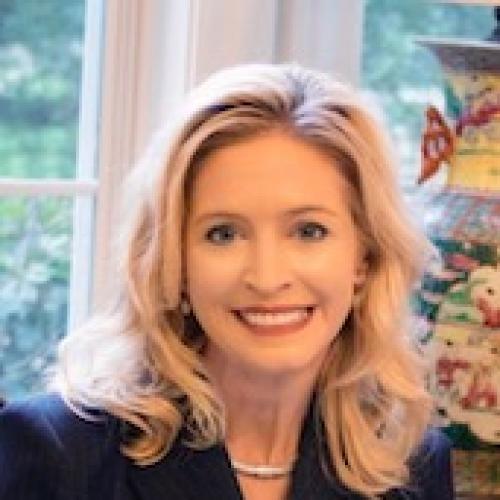 Meg Voelter was born and grew up in Brenham, Texas. She attended the University of Texas at Austin and graduated with a B.B.A. in Finance. She earned her J.D. from Baylor Law School in 1999. Mrs. Voelter practiced litigation and regulatory law in Austin for the firm of Cantey, Hanger, Roan and Autrey. Additionally, she taught Family Rights Practice and Procedure at Baylor Law School for eight years as an adjunct professor instructing students in content as well as advocacy.
While at Baylor Law School, she competed on teams that went to Nationals in Client Counseling and Trial Advocacy and now volunteers her time to teach and coach Mock Trial at Regents School of Austin in state and national competitions in Texas, California, Massachusetts, and New Jersey. In 2012, she was elected to serve on the Regents School of Austin Board of Directors and served for four years. Regents School of Austin is a K-12 institution with an enrollment of approximately 1,000 students.
Mrs. Voelter has been involved in many other volunteer activities in Austin and statewide, including the National Charity League, Dell Children's Women's Trust, Washington on the Brazos State Park Association, and Texas Lyceum among others. She has previously served as President of the Pi Beta Phi Austin Alumni Club and Co-Chaired the American Cancer Society's Holiday Shopping Card fundraiser.