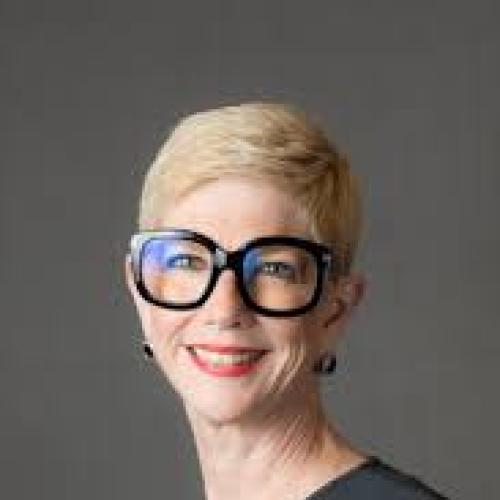 Executive Vice Chancellor Operations & Public Affairs at Austin Community College District
As Executive Vice President of Campus Operations and Public Affairs at Austin Community College (ACC), Dr. Molly Beth Malcolm is a member of the President's Cabinet and serves as a senior advisor on a broad scope of complex issues impacting the college and the community it serves. She oversees the Department of Community and Public Affairs, the Office of Equity and Inclusion, International Programs, and all campus safety and operations across the entire ACC service area, which includes more than a dozen campuses and centers. Dr. Malcolm represents the college and the President/CEO in the community, acting as a key point of contact to business leaders, government officials, international organizations, educational leaders, the public, and media. She also facilitates, in concert with the President, communication with the Board of Trustees.
Dr. Malcolm earned her Doctor of Education degree in Educational Administration with a concentration in Community College Leadership (CCLP) from The University of Texas at Austin. A Licensed Professional Counselor, she earned an undergraduate degree from Southern Methodist University and a master's degree from Texas A&M University-Texarkana.
Throughout her career, Dr. Malcolm has worked to improve public and higher education as a teacher, counselor, and coordinator of school counseling and drug-free schools programs. As owner of Malcolm Consulting, she assisted clients ranging from health providers to educational institutions with government relations, public policy, and community outreach. She has extensive political experience at the local, state, and national levels in elected and appointed positions and has coordinated various grassroots lobbying efforts at all levels of government.
An elected Texas community college trustee for six years, she was instrumental in founding the Community College Association of Texas Trustees and is a life member of the Association of Community College Trustees (ACCT).
Dr. Malcolm currently serves as Co-Chair of The University of Texas at Austin Annette Strauss Institute for Civic Life Advisory Council, on University Federal Credit Union Board of Directors, the Austin Downtown Alliance Board, the Texas Lyceum Advisory Council, and Engage Cuba Texas State Council. She has a long history of civic involvement and has been the recipient of numerous awards recognizing her state and community commitment. Those awards include the Alumni Achievement Award from Texas A&M University-Texarkana, the National Women's Political Caucus-Texas Chapter Good Gals Award, the Winnsboro High School Distinguished Alumni Award, the Texarkana NAACP Torchbearer Award for Extraordinary Community Contributions, the Texarkana Martin Luther King Jr. Acts of Kindness Leadership Award, Texarkana Community Journal Outstanding Woman Award, and Four States Living Magazine Tribute to Women Award. She is a Texas Exes Alumni Association Life Member and a past Director of Texas Lyceum.